[Full text] Advances in cancer pain from bone metastasis | DDDT
Combining these treatments with pharmacological and nonpharmacological methods of pain control can optimize pain relief, but limitations of these treatments also have to be acknowledged. Nonsteroidal anti-inflammatory drugs NSAIDs , antiepileptic drugs, tricyclic antidepressants, N-methyl D aspartate NMDA antagonists, sodium channel blockers, topical agents, and the neuraxial route of drug administration all have a place in the management of complex cancer pain.
Psychological distress increases with intensity of cancer pain. Cancer pain is often underreported and undertreated for a variety of complex reasons partly due to a number of beliefs held by patients, families, and health care professionals. There is evidence that cognitive behavioral techniques that address catastrophizing and promote self-efficacy lead to improved pain management. Group format pain management programs PMPs could contribute to care of cancer survivors with persistent pain. Physiotherapists and Occupational Therapists have an important role in the management of cancer pain and have specific skills which enable them to be patient-focused and holistic.
Therapists utilize strategies which aim to improve patient functioning and quality of life but the challenge remains to practice in an evidence-based way and more research is needed in this field. Patient selection for an interventional procedure requires knowledge of the disease process, the prognosis, the expectations of patient and family, careful assessment, and discussion with the referring physicians.
There is good evidence for the effectiveness of celiac plexus neurolysis and intrathecal drug delivery.
Within the limitations of running randomized controlled trials for interventional procedures in patients with limited life expectancy and severe pain, there is a body of evidence of data over many years that supports an important role for some procedures e. Safety, aftercare, and management of possible complications have to be considered in the decision-making process. Where applied appropriately and carefully at the right time, these procedures can contribute enhanced pain relief, reduction of medication use, and markedly improved quality of life.
There is a weak evidence base for the effectiveness of complementary therapies in terms of pain control, but they may improve well-being. Safety issues are also a consideration. Patients with cancer pain spend most of their time in the community until the last month of life. Older patients and those in care homes may particularly have undertreated pain.
Primary care teams supported by palliative care teams are best placed to initiate and manage cancer pain therapy, but education of patients, carers, and health care professionals is essential to improve outcomes. An awareness of this problem may lead to preventative strategies, but, at the moment, treatment is symptom based and often inadequate.
The management of acute pain, especially postoperative pain, in patients on high-dose opioids is a challenge that requires in-depth knowledge of pharmacokinetics and formulation of a careful management plan to avoid withdrawal symptoms and inadequate pain management. Risk factors for the development of chronic pain after breast cancer surgery include: young age, chemo and radiotherapy, poor postoperative pain control, and certain surgical factors. Radiotherapy-induced neuropathic pain has become less prevalent but can cause longstanding pain and disability.
Cancer pain is often very complex but the most intractable pain is often neuropathic in origin, arising from tumor invasion of the meninges, spinal cord and dura, nerve roots, plexuses, and peripheral nerves. Multimodal therapies are necessary. The management of cancer pain can and should be improved by better collaboration between the disciplines of oncology, pain medicine, and palliative medicine.
This must start not only in the training programs of doctors, but also in established teams in terms of funding, time for joint working, and education of all health care professionals involved with the treatment of cancer pain. The principles of pain management and palliative care in adult practice are relevant to pediatrics, but the adult model cannot be applied directly to children.
Physics of Magnetospheric Substorms!
Collaborators?
Numerical methods, algorithms, and tools in C♯.
Studies in French-classical tragedy.
Browse more videos.
Free Bone Metastasis And Molecular Mechanisms Pathophysiology.
Molecular mechanisms of osteolytic bone metastases.
It is recognized that the WHO analgesic ladder, while providing relief of cancer pain toward the end of life for many sufferers, may have limitations in the context of longer survival and increasing disease complexity in many countries. It is suggested that a new model of managing cancer pain is needed that is mechanism-based and multimodal, using combination therapies including interventions where appropriate, tailored to the needs of an individual, with the aim to optimize pain relief with minimization of adverse effects.
The focus of this discussion document is on the patient with cancer pain. The purpose of this document is to highlight the recognition of cancer-related pain and to optimize management; to acknowledge the achievements and successes of modern multiprofessional pain treatments in cancer patients; to highlight areas of continuing poor achievement and gaps in services; to emphasize pain management for the cancer population with evidence-based multimodal and mechanism-based treatments; and to strengthen the relationship between Palliative Care, Oncology, and Pain Medicine.
The optimal control of chronic pain in cancer relies on the understanding of the underlying pathophysiology and molecular mechanisms involved, examples being direct tumor invasion of local tissues, metastatic bone pain, osteoporotic bone and degenerative joint pain in older people, visceral obstruction, nerve compression, plexus invasion, ischemia, inflammatory pain, chemotherapy-induced neuropathy, paraneoplastic neuropathy and arthropathy, postsurgical pain and radionecrosis.
Article Tools
Thus, management starts with the diagnosis of the cause of the pain by clinical assessment and imaging. The ideal mode of palliation symptom control is removal or minimization of the cause i. In infection, antimicrobials or surgical drainage of an abscess may be required. Alongside disease-directed therapy, there are a host of pharmacological and nonpharmacological therapies, which should be used on an individual basis depending on the clinical situation.
Cancer pain management remains an area where in selected difficult cases, destructive neurosurgical procedures can be appropriate because the limited life expectancy minimizes the risk of secondary deafferentation pain.
Description
Previous data show the need for better cancer pain management. UK Cancer Deaths were , in [1,2]. If we add figures for troublesome side effects, then the present situation is worse. This is a higher percentage of uncontrolled pain than previously recognized. A variety of possible explanations include complexity of conditions; better surveys; simple cases being treated within primary care, therefore more complex cases treated within specialist units; and compliance with treatments.
Several publications support the role of pain service techniques in cancer pain management [5—7].
Previous data show how pain services can contribute to better cancer pain management. Formal collaboration between palliative care and pain services have resulted in increased service activity [9]. Despite recommendations and demonstration of patients' needs, these needs are not being met. There is evidence of under-referral and referral structures are patchy. Pain clinics are not resourced to respond and the availability of interventions is limited. There appears to be a lack of engagement with organizational structures such as cancer networks and lack of lead interventionist as recommended.
There is a need to focus on a multidisciplinary approach to cancer pain management. Training must reflect this. However, the increasing complexity of cancer and its treatment in the developed world has led to a dawning realization of the limitations of the stepped analgesia approach. There is a need for different working models with a recognition of the limitations of the WHO ladder [10,11]. Pain management should not be considered only after oncological treatments have been exhausted but should begin much earlier at pre-diagnosis [7] when pain is often a patient's presenting symptom.
During a patient's journey, there are needs for pain management as a result of cancer treatments, and the development of metastatic disease in addition to the management of pain at the end of life.
Increasingly, cancer patients are going into remission with increasing length of survival, but suffer with persistent pain [12]. The importance of holistic care and support throughout this journey should be acknowledged [13] Figures 1 and 2. There is currently no place for interventional treatment in the ladder and earlier recommendations of a fourth step of interventional management are not widely enough applied.
The main principles of pain management, using a biopsychosocial approach, rather than just WHO ladder should be applied. Mechanism-based strategies incorporating recent scientific discoveries of molecular and cellular changes in chronic and cancer pain are important. For example, treating bone metastases with bisphosphonates, neuropathic pain with NMDA antagonists, the use of palliative chemotherapy with biological treatments, radiation therapy and radioactive isotopes. There is a need for clear information on what pain services can provide and how they may be accessed.
Better links between palliative care and specialist pain services are important. Care of the patient suffering cancer pain requires a holistic approach combining psychological support, social support, rehabilitation, and pain management to provide the best possible quality of life or quality of dying. The WHO 3-step analgesic ladder model has made an enormous contribution but has limitations.
Non-oral routes may be better and preferable at times. It is time to move toward a new model of cancer pain management which is mechanism-based, multimodal, using combination therapies, interventional where justified, and personalized medicine with the aim to optimize pain relief with minimization of adverse effects. Prolonged opioid use may lead to the development of tolerance, hyperalgesia, dependency, or addiction. Cancer pain shares the same neuro-patho-physiological pathways as noncancer pain.
It is a mixed mechanism pain, rarely presenting as a pure neuropathic, visceral, or somatic pain syndrome. Rather, it may involve inflammatory, neuropathic, ischemic, and compressive mechanisms at multiple sites. Development over time is complex and varied, depending on cancer type, treatment regimes, and underlying concurrent morbidities. Opioids are the mainstay of treatment and are associated with tolerance. Tolerance, withdrawal, dependence, and addiction are separate states that are frequently confused and used interchangeably.
There is transduction of alterations in the milieu via specialized receptors i. Transmission in the primary afferents occurs via depolarization, with sodium and calcium channels playing a crucial role, to synapse in the dorsal horn. Modulation of primary afferent inputs occurs. Excitation is via stimulation of postsynaptic receptors such as: NMDA, alpha amino hydroxy methyl isoxazole propionic acid, Substance P and descending serotonin release. Inhibition is via stimulation of gamma amino butyric acid GABA interneurones, enkephalin release opioid receptors , and descending pathways noradrenergic or serotoninergic.
Glial cells microglia and astrocytes are crucial to the regulation of synaptic glutamate, the initiation and maintenance of neuronal activation. The ascending pathways are the spinothalamic and parabrachial neurones. The spinothalamic neurones connect the dorsal horn via the thalamus to the cortex.
These give intensity and topographic location of stimuli.
Bone Metastasis and Molecular Mechanisms: Pathophysiology
The parabrachial neurones connect lamina I to the hypothalamus and amygdala structures. These give rise to the affective component of pain.
The Air-Conditioned Nightmare?
Bone Metastasis and Molecular Mechanisms : Gurmit Singh : .
Self Care in Later Life: Research, Program, and Policy Issues.
Bone Metastasis and Molecular Mechanisms: Pathophysiology.
The alphabet in Mandaean and Jewish gnosticism;
Java Performance: The Definitive Guide: Getting the Most Out of Your Code!
Signs of Sense : Reading Wittgensteins Tractatus.
These arise within the periaquaductal grey and rostroventromedulla, and connect back to the dorsal horn. The descending noradrenergic pathways are inhibitory, while serotonin can be inhibitory or excitatory via 5HT3 receptors on primary afferents. Peripheral damage results in the accumulation of abnormal sodium and calcium channels at the site of injury.
Damaged neurones discharge spontaneously and there is cross-talk to normal fibers and recruitment of silent nociceptors. Excessive or absent discharge from primary afferents within the dorsal horn results in overall excitation and alteration in expression of NMDA receptors and functional loss of opioid and gabaminergic systems. There is resultant hyperexcitation with increased receptive fields, primary and secondary hyperalgesia, and allodynia.
Bone Metastasis and Molecular Mechanisms: Pathophysiology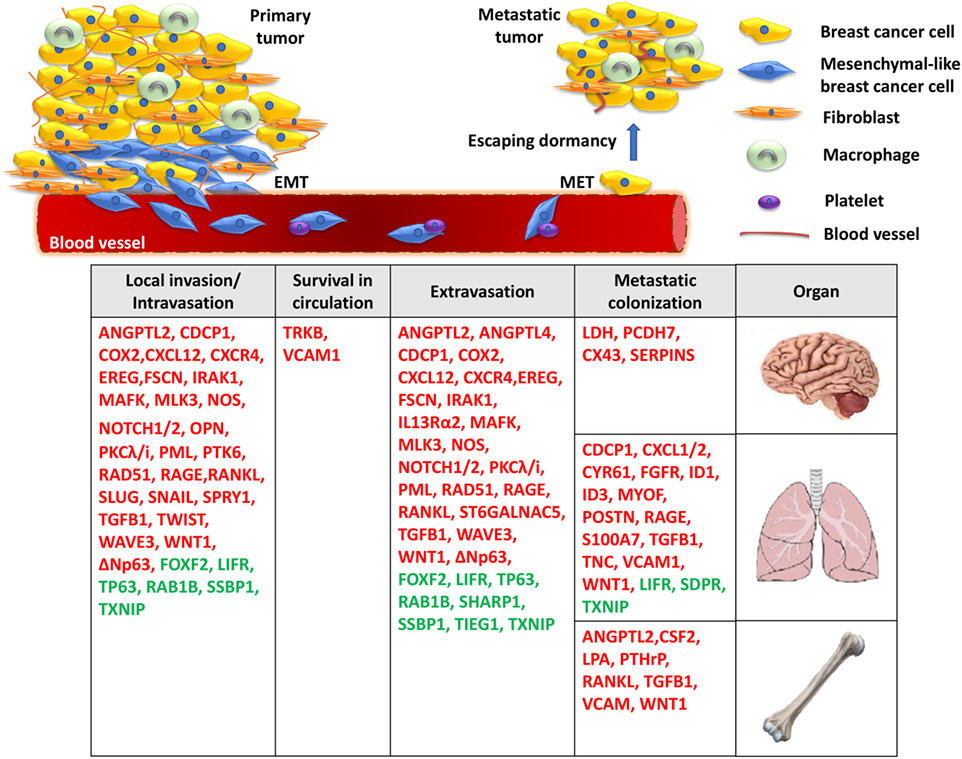 Bone Metastasis and Molecular Mechanisms: Pathophysiology
Bone Metastasis and Molecular Mechanisms: Pathophysiology
Bone Metastasis and Molecular Mechanisms: Pathophysiology
Bone Metastasis and Molecular Mechanisms: Pathophysiology
Bone Metastasis and Molecular Mechanisms: Pathophysiology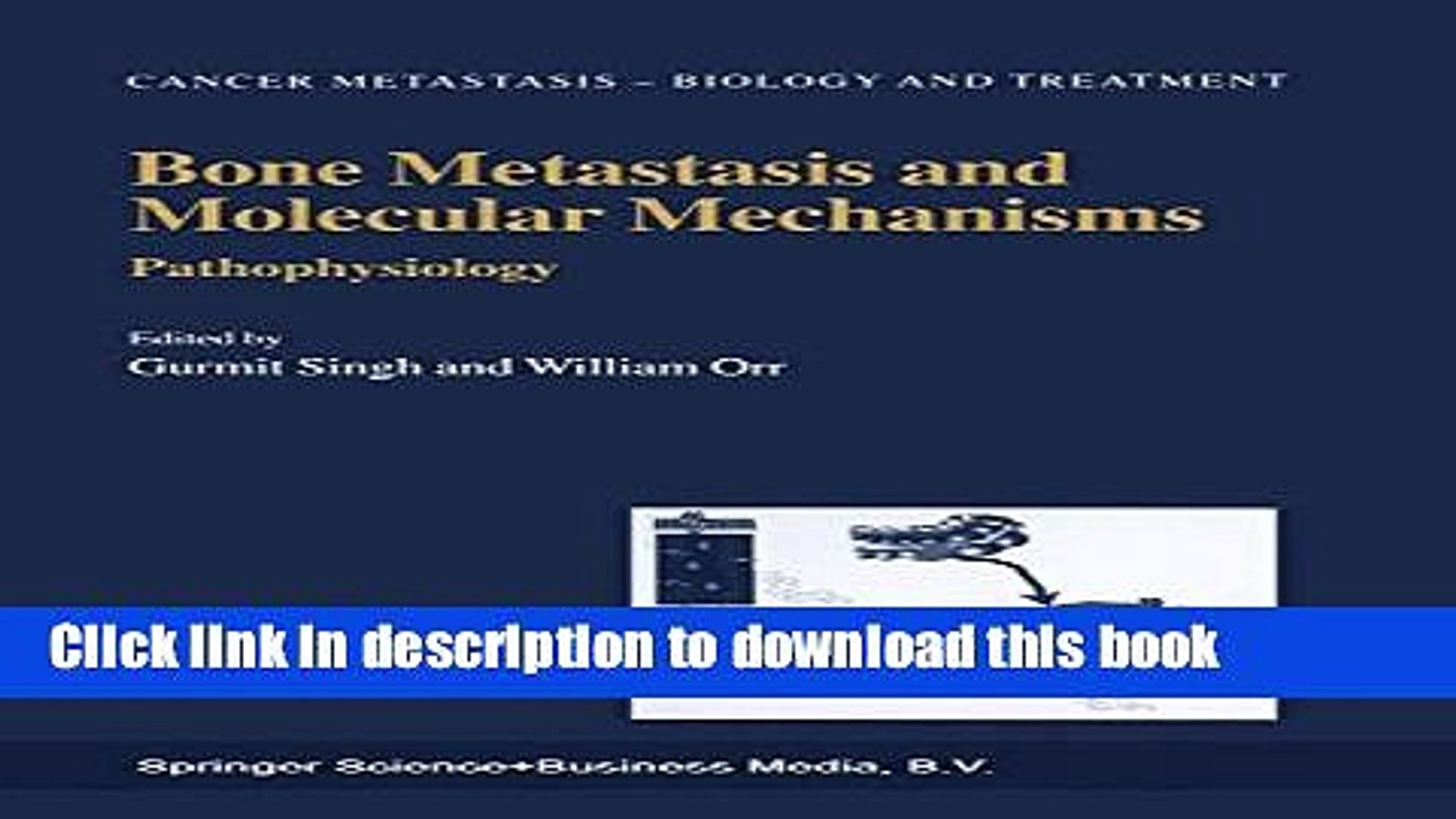 Bone Metastasis and Molecular Mechanisms: Pathophysiology
Bone Metastasis and Molecular Mechanisms: Pathophysiology
---
Copyright 2019 - All Right Reserved
---